Nevada Driver's Education & Traffic School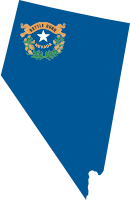 Course For Drivers provides access to Driver's Education & Traffic School classes.
Driver's education programs may be sought by new drivers attempting to obtain a learner's permit or a drivers license in the state of Nevada for the first time.
Traffic school classes, also known as defensive driving courses, are taken after a traffic violation or citation, to adjust or prevent changes to driving record points, or as part of a court or legal order.
Insurance discount courses are also available and may be taken to potentially lower insurance rates for mature drivers.
Nationally
Recognized
We are proud to be affiliated with I Drive Safely, a nationally recognized online traffic school and driver's education company that boasts over fifteen years of experience, over five million customers, and more state approvals than any other provider.

Easily
Accessible
Our Driver's Education & Traffic School is 100% online and self-paced, which allows you to start and stop at any time and as often as necessary to accommodate your schedule.
The course can also be taken on any device that has access to the Internet:
Desktop computers

Laptop computers

Tablets

Smart phones
You can even start on one device and continue on another!
Guaranteed
Acceptance
Your Driver's Education & Traffic School certificate comes backed by a 100% money-back guarantee.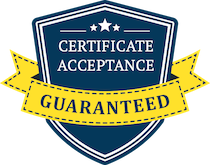 If your certificate is not accepted for any reason, contact us and let us know. We will refund you the full price of the course.
Low Prices With No Hidden Fees
Course For Drivers offers low-priced, online Driver's Education & Traffic School programs. Beware of other sites that claim to offer the lowest prices as they often charge hidden fees that add up quickly.
Visit our state directory for more information regarding program availability and pricing for your particular state.
Traffic School
Our online defensive driving class can help in dismissing a traffic violation and keep your insurance rates from increasing after receiving a traffic ticket in the state of Nevada. Our program is 100% online allowing you to take the class online and at your own pace.

This online Nevada traffic school course is approved by Nevada DMV. Take this Nevada point reduction course after receiving a traffic ticket. This driver safety course will reduce points caused by your traffic ticket or earn you a credit of three points towards which will be applied to your Nevada driving record.
Start now for only $13.95
New Drivers / Driver's Education
Teenagers and new adult drivers in the state of Nevada are required to complete a driver's education program. Below, you will find a link to a driver's education course as well as access to a preparation course and practice tests to help you prepare for your exam.

This Nevada driver's education course has been approved by the Nevada Department of Motor Vehicles (DMV). All first-time teenage drivers in Nevada are required to complete this driver's ed course as a prerequisite to earning a learner's permit. Take this course if you are seeking your Nevada driver's permit and are at least 15 years of age.
Start now for only $37.00
Insurance Discounts / Mature Drivers
Our defensive driving class has been designed to provide additional driver education to experienced drivers. The goal of the course is to provide a refresher of vital driving topics to mature drivers.

This online Nevada insurance reduction course is approved by the Nevada DMV. If you are 55 or older, take this Nevada driver improvement course to earn lower insurance premiums for three years. You can receive an insurance discount of up to 15%! Check with your insurance carrier to see what type of discount can be given for taking this mature driver improvement course.
Start now for only $13.95
What our students are saying...
Read more on our testimonials page
Select your home state for more information:
Select your home state from the list above (or click this link) to view detailed information regarding courses offered, certificate acceptance, and pricing.